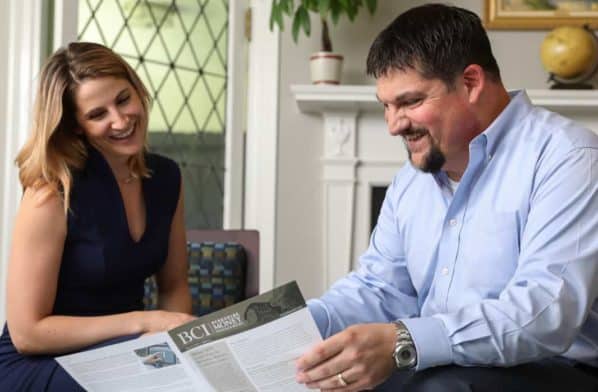 Planning a confident future doesn't end at opening an IRA or funding an employer-sponsored retirement plan. Your 401(k), IRA rollover, savings accounts, and benefits can, and should, work harder. With the right financial advice and investment management team, they will.
To get started on retirement planning or to find out if you're getting the most out of your current plan, contact the financial advisors at Berkshire Money Management. We'll work with you to make sure you're reaching your individual goals. Call us at (413) 997-2006 or contact us online today.
How You Could Be Saving More for Retirement
You may already know this, but saving is a big problem in America. In 2015, Pew Charitable Trust did a study that showed 41% of households had less than $2,000 in savings.  Furthermore, recent data from the Federal Reserve Bank's Survey of Consumer Finance shows that only 53% of households, ages 55 to 64, have some savings in a retirement account. While Americans' reasons for not saving range from too many expenses to pure procrastination, the fact of the matter is that saving more is imperative for your future financial health.
Luckily, there are ways to maximize your retirement savings. One way is to shape your lifestyle differently. Most Americans today spend first and save second. By setting aside your retirement savings first, you ensure that you don't forget about it. Another way is to work with a trusted financial advisor when planning for retirement. At Berkshire Money Management, we act as guides who can to help your funds work together cohesively, towards real goals, while helping you work toward retiring on your terms. Our financial team can help maximize your chances of achieving your personal retirement goals.
Get your retirement on track with trusted financial advice from Berkshire Money Management. Give us a call at (413) 997-2006 to get started!
How Berkshire Money Management Can Help with Retirement Planning
While most of our clients begin with straightforward questions such as "When can I retire?" and "How much of a safety net do I need?" we often find there are even more critical decisions to discuss, both now and when you're ready to begin collecting on benefits (some of which you may not even be aware of). Decisions like these are why we stay current on changing laws, rules, and policies, so we can help you make the best decisions possible toward meeting your goals.
Together, we can manage 401(k) investing or 403(b) management, while also decoding the best time and method to collect on social security. When it's time, we'll even help you to choose the right Medicare plan for your individual insurance needs. Whatever your goals are, our goal is to make every attempt to make sure you're on the best possible track for success.
For assistance in retirement planning, call the Berkshire Money Management team. We'll work with you to make your financial goals a success. Dial (413) 997-2006 to get in touch or contact us online.