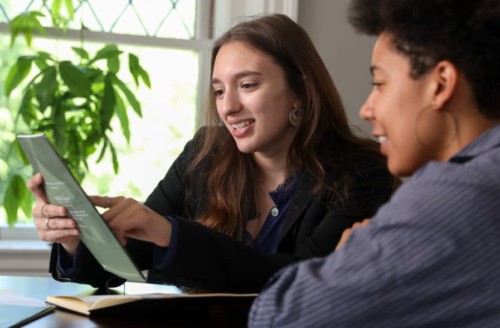 DALTON — Allen Harris wants you to picture two dollar amounts in your mind.
For the first number, the CEO of Berkshire Money Management wants you to envision the amount of money you think you'll need to retire. For the second figure, he asks you to envision how much your small business will be worth when it's time to sell.
Got the numbers clearly visualized?
"Well, they're almost always wrong," says Harris, also the chief investment officer for his Main Street firm. "Their imagined business value is always too high; owners base it on average business values, and no firm is really average."
And regarding retirement, almost all people will have some magic number in their heads, says Harris. They'll ball-park it based on their cash flow, Social Security benefits and average expenses. The problem is, "they might be way over, by two or three times more than what they need. You often overestimate, and you could end up way more prepared than necessary," says Harris.
Not exactly what you'd expect to hear from an investment adviser.
Berkshire Money Management, however, has no fear of straight talk, and has the experience to back it up. How so? This is a firm that successfully rode out the Great Recession with tactical investing. In 2007, Harris and his team believed the market was going to go downward and by 2008 had positioned Berkshire Money Management to survive and thrive by betting on the coming slump.
"In a world where nobody thought the market would go down, we were still able to make money," says Harris of that turbulent time in global banking and finance.
Harris uses that same steady hand today at Berkshire Money Management to help the firm maintain its place as the financial planning nexus for clients in Berkshire County and elsewhere in the U.S.
Turning small-business owners into smart-business owners
While managing the investment portfolios of medical professionals makes up the lion's share of the firm's work nowadays, Harris says his firm also functions as a financial planning command center for small-business owners. He notes how these hardworking folks often end up stretched between their passion and the management of their enterprise, perhaps at the limit of their business acumen.
"Most small-business owners are really great at their craft and became accidental business owners," says Harris.
Not to mention that the business of running a business is complicated, Harris says. Their owners have a much longer list of needs than personal investors, from having access to cash, to financing, to lending against their investment portfolio.
BMM is able to provide these small-business owners with counsel on asset management or future planning, insurance, taxes, estates, launching a new service line or the assignment of business holdings, as well as the eventual sale of their business.
The world over, there are gifted chefs whose restaurants never succeed because they have no idea how to run a business; Berkshire Money Management aims to make sure its clients are nothing like those chefs, says Harris.
Enter Berkshire Money Management
That's because BMM can step in to assist, educate, plan and invest with small-business owners' financial goals kept at the fore of all decisions, says Harris, whether it's a new firm or a business that's facing a founder's retirement or sale.
Of the latter, Harris says few things are more rewarding than helping someone to optimize and then sell their firm. As a service, Berkshire Money Management maps out present assets, addresses existing and future needs, and drafts possible scenarios for selling the business. Most important, BMM shows clients how it all fits with their retirement plans.
"What happens when you no longer work? You have this block of financial need for you and family. How do you fill that gap of need?" says Harris. "Things cost money, and we have to make sure that you are able to do it."
Just as business owners picture a high price tag on their businesses, they often "envision a line around the block of prospective buyers, but it doesn't work that way."
The best way to get buyers interested, says Harris, is to maximize the efficiency and productivity of your business, much in the same way a homeowner preps and stages their home to go on the market, getting it looking and operating as best as possible.
"Is a $10,000 investment in your business worth $100,000 when it sells?" he asks.
Winning either way
There's also a win-win factor for business clients that Harris has noticed over the years. It stems from when BMM is helping them prep their firms for sale: "Some stay with ownership or a foot in the business, because they realize how much they love it. Others have a second life they want to jump into, and they can't wait to do it," says Harris. "It's a win for them either way."
For the former, sometimes, when you tighten up a business, it becomes enjoyable again, says Harris, noting that a lot of clients think they're ready to sell and retire, but aren't actually.
"We talk to people who say, 'I want to sell because it's time.' Well, I ask them, 'What are you going to do? What's on your business card after you retire?' The more you fill in the gaps with them, the more they realize they don't have enough to do. And once you start talking about life after business, they realize they'll feel empty without it."
Planning for the future clearly "goes beyond financial," says Harris.
"Most of the clients we end up working with are near or at retirement. It's a big shift for them, and they're not sure how they should invest or save. I try to help them with an education and a partnership, being proactive and bringing a rather formalized process to their initiatives and projects," says Harris.
Doing so allows BMM clients to move forward with confidence, with due diligence having been done.
Estate planning
The distribution of personal wealth and property, or business assets, after death is a topic most will gladly skip. Harris notes that family patriarchs are particularly good at avoiding this talk, often telling family members, "Everything's all set. Don't worry about it."
"There tends to be really poor communication from the professed keeper of finances, and heirs who are going to get the money tend to care less about the splitting and care more about grandma's pie plate," says Harris.
In cases like this, Harris says a little worry couldn't hurt, as the potential hurdles and pitfalls are dizzying: an estate plan, if there is one, might be outdated; beneficiaries might not know they're beneficiaries, and what's worse, they might be lined up for a tax hit on any inheritance; a trustee in charge might have no idea what that means; and health care proxies might not know what a proxy is, let alone what to do with the paperwork in case of a catastrophic health emergency.
Estate planning is an ongoing, fluid process, and far more than a mere tax-shielding tool, says Harris. It's about transference of wealth, heirs, legacy and a pivotal point of human interaction in our lifetimes.
Berkshire Money Management not only takes part in, but organizes the necessary conversations, whether with heirs, proxies, estate attorneys, accountants or family members, individually or as a group.
They handle the paperwork
When it comes to Social Security and Medicare forms and declarations, don't worry, because Berkshire Money Management will either guide you through the processes or handle them for you.
"If you're inexperienced, it can be painful. Forms, dealing with government bureaucracy. Doing it right can mean the difference between tens of thousands of dollars a year," says Harris.
Above and beyond financial advice and management, the heart of the business, BMM also assists with college tuition planning, offers tax advice pertaining to your investments and has a network of experts that it draws upon to make referrals as clients need them, whether for insurance firms, accountants or estate attorneys.
The firm earns its keep from a fee that is applied to clients' investment portfolios, not based on investment products sold, so no one at BMM is motivated by sales quotas. Services are billed quarterly, based upon managed assets, and the firm's success is based solely upon your own.
To meet virtually with Harris or one of his team members, phone and video calls are best, with most staff working remotely instead of at their Dalton headquarters at 161 Main St. To reach Berkshire Money Management, call 413-997-2006 or 888-232-6072 or visit berkshiremm.com.
This article, by Noah Hoffenberg, originally appeared in The Berkshire Eagle on June 7, 2020.