College Planning Glossary
Berkshire Money Management's 2022 College Planning Glossary
Our college planning glossary is designed to help students and their families navigate the complex college financial aid process.
Click here to download the glossary and start making sense of college financial aid today.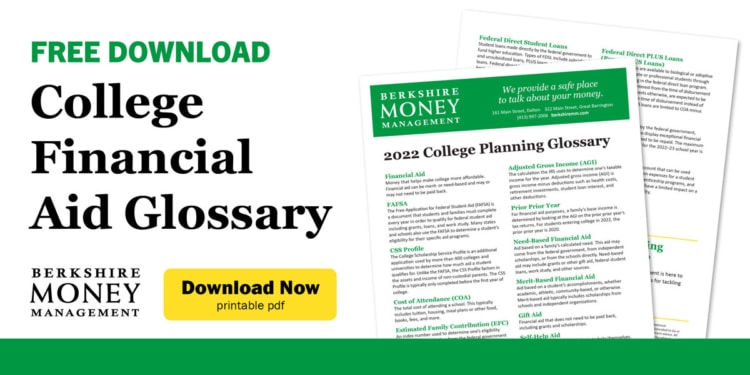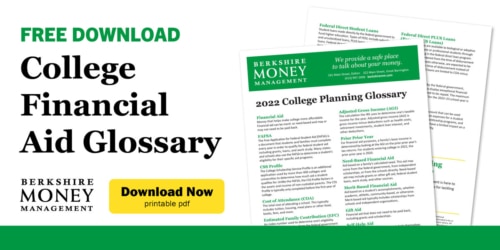 Our team of experienced planners and advisors at Berkshire Money Management is here to help you uncover opportunities to save on tuition and create custom strategies for tackling the costs of higher education. Don't just save for college, save on college!
Learn more about college planning at Berkshire Money Management.
---
This communication is distributed for informational purposes. Nothing in this communication is intended to be or should be construed as individualized investment advice. All content is of a general nature and solely for educational, informational and illustrative purposes. Registration with the SEC should not be construed as an endorsement or an indicator of investment skill, acumen or experience. Industry registrations, designations, recognitions or awards should not be construed as an endorsement or a recommendation to retain the Adviser by the granting entity or any regulatory authority. A detailed description of listed professional designations is available upon request on in our Firm's Form ADV Part 2B. Any information provided is of the date indicated. Future changes to tax laws and/or college financial aid rules could make some of the information provided inaccurate.