Children in America need to learn more about money. How to value it, save it, spend it and retire on it. The evidence thus far indicates that we have all been doing a poor job in educating our kids. Here are some suggestions to remedy that failing.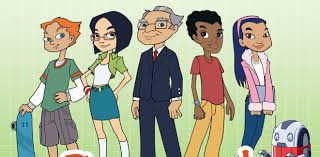 Let's start with the munchkins, pre-kindergarten through third grade, and the concept of cash. To those little people, credit card purchases mean nothing at all, but watching Dad, Mom (or a grandparent like me) plunk down some greenbacks for a treasured game, book or ice cream makes a lot of difference. Don't miss an opportunity to have your child watch you count out and put the coins in the parking meter or pay for a purchase when they are old enough.
A piggy bank that one can see through is also high on my priority list, especially one with four slots like the "Money Savvy Pig," which offers several different savings slots. If that doesn't work, simply find several plastic jars and apply different labels. One should be for saving, another for spending, and a last one for donations. As the child grows older, add an investment jar as well as a "matching jar."
As your children age, introduce them to money games. Games allow parents to teach without lecturing and create an atmosphere of fun and excitement around money. The internet now offers plenty of such games at different age levels. At risk of dating myself, my first memorable learning experience with money evolved through my family's tradition of playing weekend "Monopoly" games, sometimes way past my bedtime. It was fun. My parents let me be the banker, which was a special reward, and those feel-good memories surrounding finance still remain vivid years later.
Use the money in those plastic jars or piggy bank to show your kids that stuff costs money. At some point, every child will want something special, maybe an action figure, crayon set, or something they have seen on television. Help them count out the amount from their piggy bank and go with them to the store as they physically hand over the money to the cashier. Hopefully, they will want two items exceeding their savings, which allows you to teach them the opportunity cost of buying one item or the other, but not both.
In my last column on this subject ("Kids and Money"), we discussed the pros and cons of giving an allowance. I came down on the side of giving an allowance for efforts earned and not as simple cash stream because their friends get one. I don't even like the word "allowance" and would rather use words like commission, earnings, or some other word that equates effort for income.
Equally important when teaching the concept of earnings for effort is the idea of saving, rather than spending. Here one can incentivize your child to save by the concept of "matching." For every dollar your child earns and saves, you can match that savings with money you can contribute just like your company's match in your 401 (K) at work. The more the child saves, the more you match. But be aware that most children will need a goal in order to save. It most likely will be a high-priced item such as a bike, a trip, or something that will require a long-term plan and a reason to save.
As your children grow into their teens, help them find a job. Once they have one, make sure you help them open a checking and savings account. My first job, at eleven years old, was a daily paper route. I was sweeping up the local drug store after school a year later and was earning regular income well before I graduated from high school. For me, it was a requirement, and the money I saved went towards books, clothes and occasionally entertainment. In hindsight, I wouldn't have it any other way. Jobs, whether part or full time, teaches the teen that working is a great way of making money, and what teenager doesn't need money?
If you follow some or all of these suggestions, by the time your child enters college or technical school, they should be able to understand and appreciate the costs and opportunities when selecting a major, a profession or career. It may not guarantee that they will grow up as the next Mr. Buffet bit it certainly won't hurt.