As your neighbors, friends and fellow community members – we're personally invested in your success. In fact, we're passionate about building long-term, mutually respectful relationships. So, absolutely nothing could please us more than to know that our efforts are not only recognized but appreciated. You have our dedication, and our heartfelt gratitude for providing such positive feedback. Enough Said.
---
Want a Success Story Like Tony & Joe?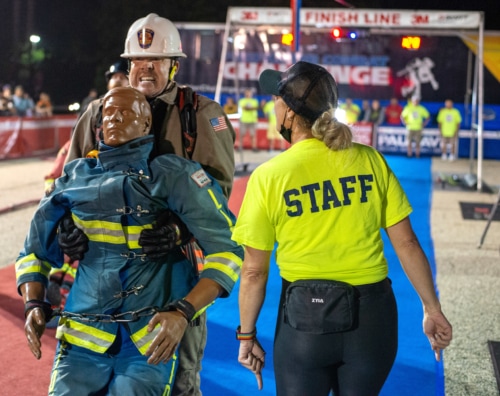 During the initial supply shortage of the pandemic, Allen and his team procured vital personal protective equipment for Berkshire County's frontline workers…helping us stay in the fight and save lives. They have also been a major local sponsor of the National Firefighter Combat Challenge - promoting firefighter health and wellness - enabling the competition to be hosted in Berkshire County twice, now. Speaking for all of Berkshire County's first responders, THANK YOU BMM!
Dan Garner, Deputy Fire Chief, City of Pittsfield
It has been 20 years… now that is a "relationship".
S.C.
We'd like to say thank you to your entire team for working with us over the last…many years. We would not be in the financial situation we are in without all your hard work and guidance. You are always there when we have a question or a concern, and always provide answers and education. We look forward to our regular calls with you, Scott, and I expect we will have questions for you, Zack and Lauren, as we get closer to starting Social Security. You should know we are not shy about interrupting your day when we have a question.... just ask Scott!
A. & M.
Thank you for your part in helping us to more than double our net worth in the last ten years. And thank you for your low fees.
Bruce & Sue
I worked hard, saved and invested for years to secure my future, but when it came to transitioning to retirement, I didn't know where to begin. Had I saved enough? Should I be doing something differently? The team at Berkshire Money Management has done an outstanding job in guiding me through the process. Knowledgeable, friendly and always accessible even for the smallest questions, I think their best quality is making my priorities THEIR priority. My goal of retiring early to focus on volunteer work is now a reality. I have confidence in my plan. I couldn't be happier.
Alex H.
Thank you for taking two of our daughters and their families under your wing to supervise their accounts. I cannot tell you how important that is.
The Campbells
I highly recommend the team at BMM not only for their wise investing skills but also because they are dedicated to their clients in ways that go beyond the financial realm.
Mari R.
It is my good fortune to have worked with the team at Berkshire Money Management for over two decades. Support has gone beyond advice about investing; they clearly care about my family's good health both financially and beyond.
M.R.
Congratulations to BMM on 20 years of making an impact here in the Berkshires! BMM has not only made a name for themselves as a safe and trusted place to talk about your money, but they've continually invested the time, energy, and resources needed to support our small business community, workforce training needs, and the most underserved communities here in the region. We are proud to call their team a partner in making the Berkshires an excellent place to live, work, play and invest.
Ben Lamb, 1Berkshire
Thank you for exposing the scam that would have had me sending a very big check to a very phony lawyer.
B.C.
During the COVID-19 pandemic, BMM leaned in and supported nonprofits across the county with donations and staff volunteers. Specifically, as lead sponsors of the Martin Luther King Jr. Day of Service food project - assembling and distributing 19,000 pounds of food; and for the #HereForGood Volunteer Month - resulting in over 1,000 volunteer hours. We could not have done these two events without BMM's incredible support.
C. Winkler, President and CEO of Berkshire United Way
By rights I should refer to you as my wealth developers rather than financial advisors…I am personally grateful to you for all the hard work you have done to make my BMM portfolio so successful. You are by far the most proactive, hands-on financial advisors I have ever had.
Michael F.
COVID-19 has derailed traditional fundraisers for community organizations… but we knew we could count on Berkshire Money Management to help. We are incredibly fortunate to have BMM's sponsorship for our annual fundraiser!
Pittsfield Education Foundation
Thanks so much for your recent and generous contribution! Because you gave, so many more Berkshire neighbors are able to stay safe and healthier at home! No small thing at this time!
Jane Ralph, Construct, Inc.
This is why we do it.