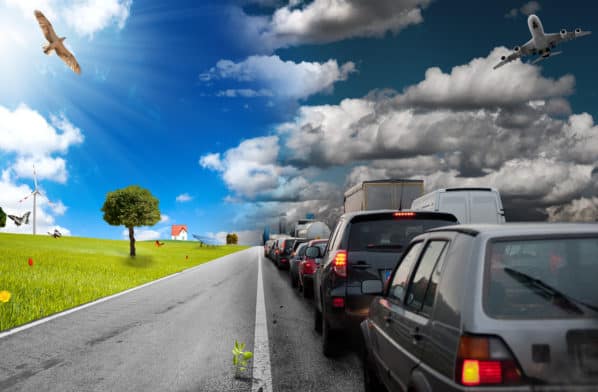 Over the last few years, investments that focus on environmental, social, and governance issues, or ESG, have been confused with socially responsible investing or SRI. There is a big difference between the two investment styles.
The simplest way to understand the differences between the two is the profit motive. ESg investments are focused on making money as a primary objective. They do so by identifying specific risks or opportunities now and in the future and investing accordingly. SRI investors, on the other hand, are willing to forego profits in companies that do not meet their ethical standards. They value ethics more than profits in the investment world.
For example, if an individual decides they do not want tobacco, energy, or firearms companies in their portfolio, then, despite the possibility that one, or all three sectors, might generate better returns than the market overall, these companies would be excluded from future investments. If, as a result, their portfolio returned less than the market (or fell further than the market overall in a downturn), the ethical return of knowing you are a socially responsible individual far outweighs the monetary return.
An ESG investor may exclude the same three investments, but for entirely different reasons. If, from an environmental point of view, an investor believes that future government restrictions, increasing carbon taxes, and civil or criminal lawsuits (as a result of pollution and oil spills) make the financial returns of energy companies a poor investment versus other areas,  oil and gas stocks might be excluded from an ESG portfolio.
Many investors, of course, want it both ways—to see their money invested in stocks or funds that are profitable and to reflect their social values.  Easier said than done, however.  In the past, the SRI world could be quite risky, and one person's values and portfolio choices could be much different from another's. Religion, personal values, or even political beliefs can sometimes create contradictions.
You may be anti-conflict, for example, and want to avoid firearm stocks, while having no problem with buying mining stocks in Africa, despite atrocious human rights violations there. You could be a hunter and want guns in your investment portfolio but reject alcohol and tobacco stocks on religious grounds.
Many socially responsible investment choices have been in companies and sectors that were overly dependent upon government tax breaks and credits just to achieve an acceptable level of profitability (think solar, water, and wind). If, as has happened many times in the past, governments chose to remove their support for political or budget reasons, these companies could collapse. Other issues involved liquidity, high expenses, and transparency,
But times are changing, and some of these areas are finally coming into their own.  Last year, for the first time, exchange traded funds assets began to see a sizable increase in ESG investing. More than $20 billion was invested and, while that is still only 0.4% of the $4.5 trillion invested in ETFs, it is growing. Better still, the premise of these ESG funds seems to be working.
Nine of the largest ESG mutual funds in the United States outperformed the S&P 500 Index last year. Seven of them topped their market benchmarks over the last five years, which is no small accomplishment given the strong performance of the overall market during that time period. According to Bloomberg, assets managed by the 75 retail funds in its ESP survey were up 34% to $101 billion in 2019.
It just so happened that these fund managers during that time invested heavily in the technology and financial services sector, since both areas have historically been in low-pollution emission areas. Those same companies were the darlings of the overall market as well. Companies that are advising other companies on how to become more energy efficient, or helping to minimize nasty environmental impacts on society have also done well. Health care was another sector where ESG investments paid dividends.
This kind of investing is also a good fit for those who are saving for retirement, since most money managers consider sustainability investing as a long-term investment  The jury is still out on how well ESG will do in the years to come but for those who might want their cake and eat it too, I believe the ESG approach trumps SRI at this stage of the game.
Bill Schmick is registered as an investment advisor representative with Berkshire Money Management.  Schmick's forecasts and opinions are purely his own. None of the information presented here should be construed as an endorsement of BMM or a solicitation to become a client of BMM.  Direct inquires to Bill at 1-888-232-6072 (toll free) or e-mail him at email hidden; JavaScript is required