Climate change is costing billions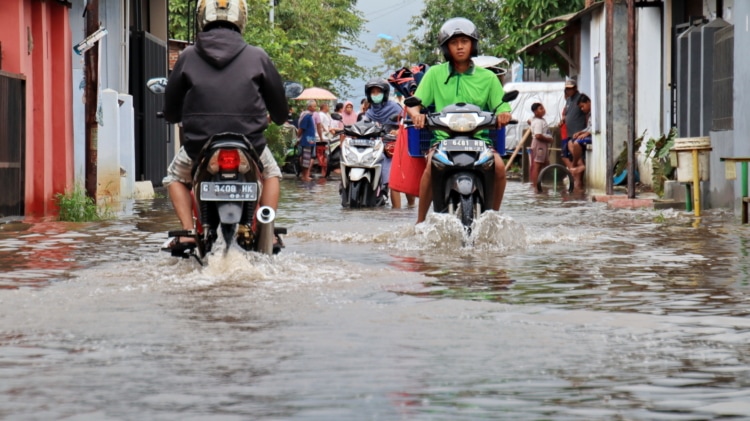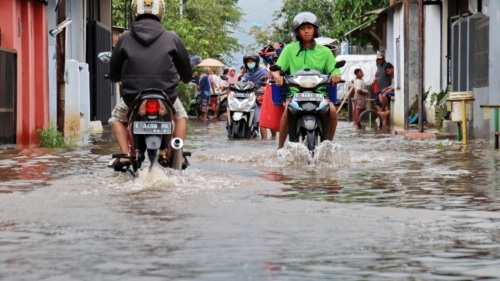 In 2021, worldwide, the costs of the ten worst disasters caused by climate change totaled more than $170 billion. It was the fourth time in the last five years that we have suffered that level of damages. Scientists expect next year to be even worse.
Insurance companies, like Zurich-based Swiss Re, bear the brunt of the costs of extreme weather. During the last decade, losses have been rising 5-6% per year, according to Swiss Re's recent analysis. They expect at least one $10 billion catastrophe, such as severe flooding, a winter storm, or a massive wildfire will be part of the new normal in weather changes.
What is worse, more than ever before, extreme weather events are striking densely populated areas. That is one reason why these disasters are so costly. As we continue to spew greenhouse gases into the air, as global temperatures continue to climb, scientists believe that future annual insurance losses will continue to far exceed the $100 billion mark.
Hurricane Ida, according to a U.K.-based, non-profit organization called Christian Aid, took first place in U.S. damages in 2021. The August storm made landfall in Louisiana as a Category 4, costing $65 billion in damages as it made its way across the Eastern part of the country. July's Western European floods came in second with a price tag of $43 billion. In February 2021, the winter storm that paralyzed Texas, damaging the state's electrical grid, racked up $23 billion in losses.
While Louisiana was dealing with Hurricane Ida, China's Henan Province was hit by massive flooding, accounting for $17.6 billion in destruction. British Columbia saw record-setting rainfall in November 2021, which cost Canada $7.5 billion.
Some of the other disasters that didn't make the grade, but cost billions of dollars, nonetheless, were Cyclone Yaws in India and Bangladesh, Australian flooding in March that displaced 18,000 people and cost $2.1 billion in damages, the Parana River drought in Latin America, which impacted jobs and lives in Brazil, Argentina, and Paraguay. I could go on and on.
But by no means does this partial list of climate disasters accurately reflect the total cost of climate change in 2021. These damage assessments were completed, for example, prior to the December 11, 2021, six-state trail of devastation caused by more than 40 tornadoes in the U.S. Costs of that catastrophe are estimated to total $3.7 billion. It will be months before we know the true costs of climate change in 2021.
Unfortunately, most experts tend to focus on the financial costs to wealthier countries, which typically have higher property values. It is also in developed nations that insurance companies conduct most of their business. Many of this year's worst weather events have occurred in poorer nations, which have contributed far less to climate change, but have suffered disproportionately more in lives lost and in suffering.
In the beginning of 2021, 17 scientists in Australia, Mexico, and the U.S. co-authored a perspective paper in the journal "Frontiers in Conservation Science." They concluded that much of humankind was in a state of denial when it came to climate change. I happen to agree with that view. As we draw closer to a "collapse in civilization as we know it," governments and political parties all but sit on their hands as the world burns.
For example, President Biden's infrastructure bill earmarked $47 billion to help communities to prepare for a new age of climate catastrophes. That was far less than the $88 billion in costs of just two of the nation's extreme weather events this year. And yet members of both political parties fought tooth and nail to reduce that amount!
The worldwide pandemic is small potatoes, in my opinion, compared to the era of devastation that we are now entering. The loss of biodiversity, climate disruption, unbridled human consumption, and exploding population growth, if left unaddressed, will make the lives we live today ecologically unsustainable.
While we may all be shocked, (even worried for a day or two) by 40 tornados overnight in six states, imagine what will happen when downtown Manhattan, Chicago, or Boston experience similar events. Unfortunately, by then it will be too little too late.