Allen Harris, CEO & Chief Investment Officer
Allen Harris, founder and owner of Berkshire Money Management (BMM), has more than 20 years in professional investment management. His knowledge and expertise led to the founding of BMM in 2001.  The idea behind starting BMM was simple, to create a firm that helped people with the same goals as the firm – to achieve a dual mandate of not only making money with investments, but in keeping that money by protecting portfolios in the most serious of downturns.
Allen's experience includes work at Smith Barney (now known as Morgan Stanley), followed by a role as Chief Investment Officer of a boutique investment advisory firm. Allen also founded, and later sold, his Navigator Newsletters for individual investors, which grew to more than 15,000 paid subscribers.
Throughout his career, Allen skillfully guided clients through challenging periods – recessions, bear markets, technology and commodity bubbles, and the "Great Recession". But in spite of these obstacles, Allen and BMM not only ensured clients stayed on course with their retirement plans, but also helped them to both capitalize on return opportunities and risk control strategies.
Beyond his professional work, Allen is passionate about animals and their well-being. To this end, he is involved with animal spay and neuter efforts, shelter fundraisers, and animal rescue.  Allen has personally fostered scores of animals in his own house as he tried to find them "forever homes".
Dedicated to community engagement, Allen is a firm supporter of economic revitalization and the arts in the Berkshires. Past initiatives include support toward First Fridays Artswalk, Shakespeare in the Park, and Taste of the Berkshires. Additionally, Allen and his BMM team have also supported efforts to enrich the holiday season for local families through meal distributions.
Allen earned a Bachelor of Science in Economics, Finance and Accounting from Massachusetts College of Liberal Arts (MCLA).
Scott C. Little, Vice President
Scott has been with Berkshire since the company's infancy and has worked successfully in helping clients believe that BMM is where they belong.  His dedication to servicing our clients is exemplary and has resulted in Berkshire being able to deliver a top tier level of service and professionalism that our clients have come to rely on.
Scott earned his BS degree in Business Administration and Economics at the Massachusetts College of Liberal Arts. A self-described family man and local son of the Berkshires, he graduated with honors and was inducted into the Greek honors societies Alpha Chi and Delta Mu Delta for excellence in Business.
Scott has passed the Series 65 exam and is an Investment Advisor Representative licensed in the Commonwealth of Massachusetts. But ask him about his most proud accomplishment and he will always say it is his marriage to his wife, Julie, and their adorable little girl Abbey. Scott and his family reside in Adams, MA.
Barbara Schmick, President & Chief Operating Officer
Barbara brings to Berkshire Money Management a wealth of experience in administration, planning and coordination as well as sales, marketing and corporate communications.
For over 13 years, Barbara traveled the world working with Fortune 500 companies in the medical and pharmaceutical industries. As an event planner responsible for the design and implementation of hundreds of medical education programs, she arranged and ran seminars for groups of doctors from Bangkok to Boise and everywhere in between.
She briefly became a partner in her own firm, Philips Healthcare, based in Manhattan, where she managed all aspects of account services, including program design, faculty and audience recruitment, site selection and the development of invitational materials.
Barbara also has an artistic side; as a professional photographer she has shown her work at several important exhibitions. And as a photojournalist, her photography has graced the pages of several local newspapers.
In 2003, she moved to the Berkshires full-time and worked at The Kaleel Jamison Consulting Group in Troy, New York, first as a client Coordinator and then as an Executive Partner in the Office of the President.
She was the principle liaison between the President, internal and external executives, clients and independent consultants. She was also a valuable member of the firm's Core Leadership Team, responsible for the guidance of day-to-day operations of the firm during the owner's absence.
Here at Berkshire Money Management, Barbara combines her rare talents and years of experience in handling advertising, public relations and marketing for the firm. She also plans events and has created a liaison with the local community and media.
Bill Schmick, Portfolio Manager
Bill is one of the pioneers of international investing in the United States. The sixty-year -old veteran of over 30 bull and bear markets around the world got his start working as an institutional broker at Drexel Burnham Lambert sitting across the desk from junk bond king, Mike Milken, back in 1981.
"I learned the business by covering some of the real icons of the financial markets," he explains.
Over the next decade, he went on to establish international equity departments for some of the best known names on Wall Street including Merrill Lynch, Prudential Bache, Dillon Reid and Salomon Brothers as well as British investment banker, Flemings. In the process he introduced hundreds of companies from Asia, Africa and Europe to American investors and helped many of them list on U.S. stock exchanges. He is also a veteran investor in the world's currencies, stocks and bonds markets.
In the late Eighties, he turned his attention to emerging markets sensing that the U.S. appetite for investments in Latin America, Eastern Europe, and parts of developing Asia had finally arrived. He is also an expert in mines and metals.
"I traveled extensively visiting companies everywhere from Papua Niugini to Medellin, Columbia. I think I have been in every major precious and base metals mine in the world at one time or another." Over his 28 plus years in financial markets he has worked as an investment strategist, a research analyst, and an institutional broker and money manager.
Prior to joining Wall Street, Bill had enjoyed a successful 15 year career as an award-winning journalist for some of the nation's largest publications including Forbes Magazine.
"I never gave up my love for journalism and writing," he explains, and I probably never will."
Today, he continues to practice that profession and has found a happy median as a money manager an investment columnist. Bill writes several weekly investment columns for a number of regional publications including the Berkshire Eagle and has a widely-read investment and financial blog, "afewdollarsmore.com". His voice has also been heard by thousands of listeners daily as WBRK Radio's Market Watch commentator.
Through his investment columns, Bill began warning investors in early 2008 that the markets were heading for a serious decline and actually came within 14 points of calling the bottom on the S&P 500 Index in 2009. He also protected many of his investment clients during the financial crisis.
Here at Berkshire Money Management, Bill works directly with new and prospective clients in creating and monitoring portfolios. In addition, he works directly with new clients in developing an investment strategy to suit their goals and needs.
A Fulbright Fellow, Bill earned his B.A. from Temple University in 1974 and his MBA from New York University in 1981. He recently completed a certificate in financial planning from Kaplan University. He was and always will be a U.S. Marine serving his country during the Vietnam War and earning several medals including the Bronze Star and Purple Heart.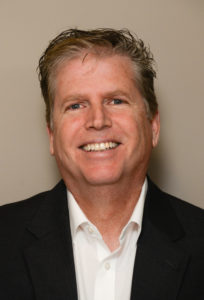 Peter Coughlin, Executive Director
Born and raised in Pittsfield, Peter joins Berkshire Money Management with 30 years experience in investments and wealth management. He was previously associated with UBS Private Wealth Management and Wells Fargo Advisors. Peter's expertise is his ability to create trusting and lasting relationships with families, entrepreneurs and corporate executives. He is highly regarded on our team for his knowledge, his persistence and his commitment to his clients.
Peter resides in Pittsfield with his wife Sheila, a registered dental hygienist with Dr. Paul Gamache, DMD. Peter's oldest daughter, Tara, is an alumnus of UMass Amherst and is an executive recruiter living in Las Vegas with her husband Brian and their two children Cailyn and Tierney. His other daughter, Audra, graduated from Springfield College and is an Occupational Therapist working with special needs children for the Annapolis school department. She lives in Annapolis with her husband Wes and children Ava and Derek. Peter has two twin sons, Patrick and Christopher. Patrick recently graduated in May from The George Washington University and lives in Los Angeles, where he is a software engineer working for Raytheon. Patrick's twin brother, Christopher, graduated in May from Georgetown University. Chris lives in the Washington, DC area and is an analyst with the Federal Government.
Peter graduated from Pepperdine University in Malibu, CA. A former Big Brother, Peter has volunteered for numerous local initiatives and has coached youth soccer and basketball. On weekends he can be found on his bike or hiking the Appalachian Trail.
Stacey Carver, Operations Consultant
As co-founder of Berkshire Money Management, Stacey brings a life time of experience in both large and small corporations to her job as Chief Operations Officer for the firm.
Born and bred in the Berkshires, Stacey earned a BS degree in Business Administration from Westfield State College in Massachusetts. She was then trained in management and business at the corporate headquarters of KB Toys in Pittsfield, MA. Stacey then moved to Boston and joined the public sector where she worked for the Massachusetts Emergency Management Agency as an administrator. Returning to her roots in the Berkshires, she joined General Electric where she worked in their Education Center.
In the late Nineties, Stacey made the jump to money management when she joined Dion Money Management, based in Williamstown, MA, and opened their first branch office in Naples, Florida. From there, founding Berkshire Money Management in 2001 was an obvious next step.
Aside from working at BMM, Stacey has another passion, animal rescue.  She is a board member and volunteer for two non-profit organizations:  New England Basset Hound Rescue, which finds homes for orphaned and abandoned canines of the basset breed, and Animal D.R.E.A.M.S., a TNR (Trap, Neuter, Return) organization that helps the feral and stray cats of Berkshire County.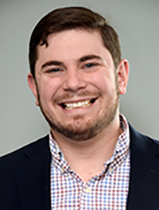 Zack Marcotte, CRPC®, Associate Advisor/Compliance Officer
Zack is one of those employees that shows up once in a lifetime. Horatio Alger has nothing on him. Commonly referred to as "Zack of all trades," this young man is the kind of "can do" employee your father used to brag about. You never know if he will find him with a screwdriver or pen in hand.
Born and bred in the Berkshires, he began working at Berkshire Money Management from the ground up during his senior year of high school. He has witnessed and participated in the building of our firm as it grew over the past six years. The tech savvy one of the bunch, Zack's versatility makes him an important part of the Berkshire Money Management family.
His college education at MCLA was shaped by his desire to become a financial expert. Zack's time working side-by-side with BMM's professionals, has provided the kind of on the job training that no college ever could.
Like so many American success stories, Zack started in the mail room, worked his way through operations and landed in the firm's Compliance department. He is currently enrolled in the IACCP® program in an on-going effort to advance his knowledge and professionalism, something you have come to expect in a Berkshire employee.
Joanne Wandrei, Manager of Office Services
Joanne Wandrei has over 16 years of service working as an Executive Assistant for an Investment Advisory Firm located in Williamstown, MA.  Joanne works closely with clients acting as a liaison with Berkshire's dedicated support team at Charles Schwab handling account matters.  Her depth of knowledge and experience in the back office keeps client service at the highest of standards. Joanne and her husband, Dennis, reside in Adams, MA.  They are avid bowlers and proud parents of two sons, Derek and Jason.