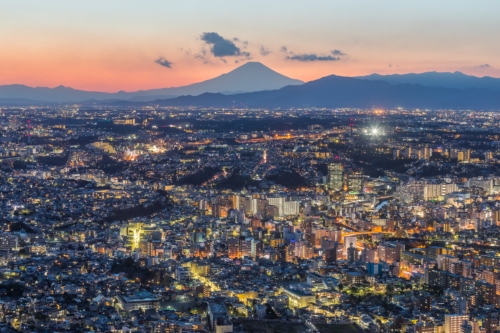 It has been 30 years since the Nikkei 225 last touched the 30,000 level. However, many investors look beyond this island nation and focus instead on its Chinese neighbor. That may prove to be a mistake.
To some investors, it is the epitome of value investing. Warren Buffet's Berkshire Hathaway made some sizable bets on several Japanese trading companies last year. Japan's stock market is cheap compared to many other markets. But deservedly so, say the bears, since investors have had to put up with years of sluggish growth and perennial deflation.
Japan is home to many well-known companies (think Sony and Toyota) that have balance sheets flush with cash. More than half of Japanese companies have net cash positions on their books, compared to just 10-20% of most companies in the Western developed world.
Over the past few years, an increasing number of activist's equity funds and private equity firms have lobbied these cash-rich firms to begin to share the wealth with shareholders. Japanese corporations are listening. As a result, dividend income is increasing. The dividend yield now tops that of the U.S. stock market. The average Japanese company is still paying out only a third of profits as dividends. There is a lot of room for growth in the years ahead.
Those trends tend to fall on deaf ears, however. That is understandable given the nation's aging population, insular business culture, and overwhelming national debt.
Japan is the developed world's most indebted nation with a debt to GDP ratio this year of 256.49%. It has been so for decades. What most investors fail to understand is that Japan, unlike many other nations, has little to no risk of ever going bankrupt. That is because it also happens to be the greatest creditor ration in the world. The Japanese are among the world's best savers. Their savings rate is about 20%, compared to just 5% in the U.S.
The fact is that its debt is entirely denominated in Japan's own currency, the yen. And about half that debt is owned by the Japanese Central Bank. In other words, the government is lending money to itself. It has no fear of default as a result. Of course, by creating too much money, the nation runs the risk of generating inflation. That would be ideal in the case of Japan, since inflation is currently stuck around zero. For years, Japan has been battling deflation, not inflation.
Like all nations, the Japanese have been wrestling with the COVID-19 pandemic with varying success. After postponing the 2020 Tokyo Olympics, Prime Minister Yoshihide Suga, of the Liberal Democratic Party (LDP), despite opinion polls to the contrary, decided to risk holding the games in July 2021. At the same time, the Delta variant pushed COVID cases to a record high. On the economic front, massive fiscal and monetary spending has had only a modest impact on growth. Japan's economy is expected to grow by 2.8% in 2021. Public support for the ruling, market-friendly, Liberal Democratic Party has been waning as a result.
In response, Prime Minster Suga abruptly announced last week that he would not be seeking reelection after only a one-year tenure. His resignation likely improves the chances that the next leader will come from the LDP, which removes a major concern for equity investors. The clear winner of Suga's announcement has been the Japanese stock market. It has risen by more than 4% since the announcement.
There is a short list of prospective candidates from the LDP, but investors are expecting that whoever wins, improving the rate of vaccinations, and additional fiscal spending program of "tens of trillions of yen" will be in the cards. If so, investors should keep their eyes peeled for any downside in the Japanese stock market in September 2021 and October 2021. It would be an ideal time to commit some capital to Japan.