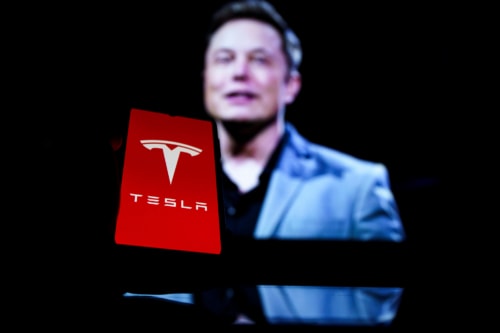 The first quarter 2022 earnings season kicked off this week with mixed results. Thus far, the standouts were Netflix and Tesla. The two companies' results could not have been more different, but in the end it didn't matter.
Netflix disappointed, reporting its first loss in subscribers in recent memory, while investors were expecting a gain in subscriber growth. There were many reasons for this including the loss of 700,000 Russian customers as a result of the Ukraine War. At last count, the stock lost 37% of its worth in three days and took the NASDAQ index down along with it.
Tesla, the eclectic vehicle darling, hit a homerun after the close on Wednesday April 20, 2022, when it beat earnings, sales, and forward guidance results. Thursday it soared 9% on the opening and took the NASDAQ back up by more than 1%, but not for long. By the end of the day, the markets reversed dramatically (thanks to statements from Fed Chair Jerome Powell).
All of that reveals the nature of the markets today. In this example, two mega-stocks had the power to move entire markets dramatically based on one quarter's earnings results. But it also illustrates what could happen to the global equity markets if the top five or six U.S. stocks happen to fall out of favor. That could happen if the Federal Reserve Bank decides to deliver a hawkish surprise to investors at their May 3-4 Federal Open Market Committee (FOMC) meeting.
I keep harping on the importance of this coming meeting because, depending upon the results, stocks could easily retest, or break the lows we hit in March 2022. If, on the other hand, the FOMC members, led by Chair Jerome Powell, decided to be less hawkish (meaning less quantitative tightening and fewer interest rate hikes), we could see markets soar in a relief rally. Of course, such a rally wouldn't last too long because investors would quickly realize a dovish stance would likely mean higher inflation.
Suffice it to say, the risk ahead could be substantial. The stock market turned down on a dime on elevated volume when Fed Chair Powell said on Thursday "I would say 50 basis points will be on the table for the May meeting." Markets are expecting such a move but still lost over 1%-2% on his simple statement which illustrates how the Fed trumps everything else. Anxious investors are waiting to see what else may be coming in the monetary arena in the weeks ahead.
On April 6, 2022, William Dudley, the former president of the New York Fed, in a Bloomberg guest column on inflation and Fed policy said, "It's hard to know how much the U.S. Federal Reserve will need to do to get inflation under control. But one thing is certain: To be effective, it'll have to inflict more losses on stock and bond investors than it has so far."
That statement has reverberated throughout the financial markets ever since. Of course, it is only one man's opinion, and Dudley is no longer a member of the central bank. Yet, I find it interesting that there were no comments from Fed members dismissing his conclusions after they were published.
As Berkshire Money Management's CEO, Allen Harris, said a week ago, "Dudley may no longer be a member of the Fed, but I believe he is communicating a message from them." Harris believes "the Federal Reserve is okay slowing down the economy to fight inflation, even if it crushes the stock market."
As readers are aware, I have been cautious throughout most of this year. I remain cautious. As I wrote several weeks ago, we could see a substantial decline in the stock markets in late April, early May based on Fed tightening.
One caveat to my May call could be that the markets sell down before the May FOMC meeting. If so, we could see a "sell the rumor, buy the news" event, just like we witnessed after the last FOMC meeting in March 2022, when the Fed first raised the Fed funds rate by 25 basis points.
Now that I have you all spooked, however, let me give you the good news. I would be using any decline to buy stocks. I believe we could see a healthy rebound after that selloff that lasts through the better part of the summer. So, rather than "sell in May and go away" this year, I plan to "stay in May and play."