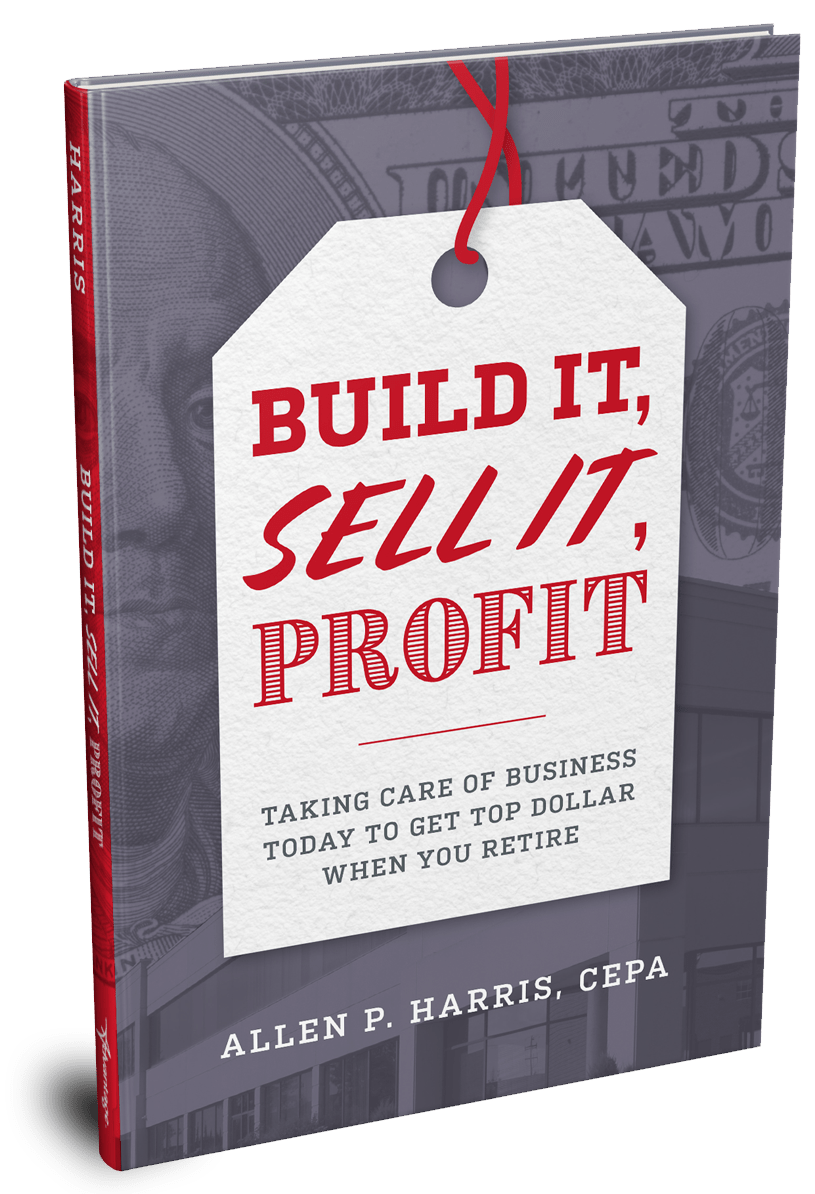 We'll Help You Max Out.
See your business through the eyes of potential buyers
It's all here in black, white and green
Running your business as if you are going to sell it will maximize the value of the firm as well as your income. You could be worth more. Build it, Sell it, Profit, the new book by Allen P. Harris, decodes the process of strategic planning required to prepare your business for sale by looking at it from the viewpoint of potential buyers.
Simple Seven Step Process
13 Minute Survey & Score